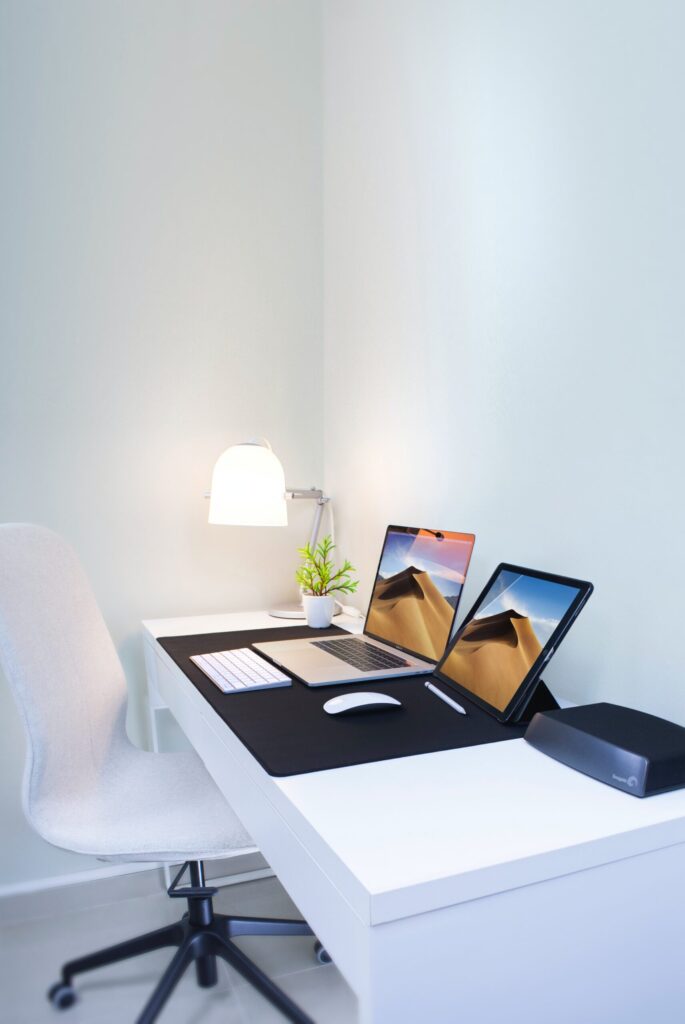 If you're like many of us these days, you either work from home or are currently considering moving your business from a traditional brick and mortar setting to home. This has many benefits, including saving money, time, and frustration from the morning commute. So, what are the options? They are to completely overhaul your current space, do a simple redesign of an existing room, or to buy a new property with your business in mind.
Option #1:  Renovate
Whether you are in a townhouse, condo, or other New York City accommodation, if you own it, you may have the option to add or take away walls to create more space for your business. Watson International's general contracting service can help you turn your space from unusable to ideal.
Option #2: Redesign
When a complete overhaul is not in the budget, you can always redesign a current bedroom, den or living room to meet your business needs. This might involve simple steps, such as painting and adding new light fixtures. You might also opt to bring in an interior designer to make the space more attractive, spacious, and aligned with its purpose.
Option #3: Buy
The most expensive option is to simply buy a new property to accommodate your new or growing business. Curbed New York explains that spring and fall are the best times to buy a condo, co-op, loft, or townhouse in New York. If your work from home does not require commercial foot traffic, than a strictly residential property would be feasible. But, if your business model includes meetings or foot traffic, then you will need to look for a property zoned for Live/Work use – these are rare, so you may have to call the codes department if you believe you've found one. Also, ensure that the property has the amenities that you, your business, and your family need, such as an on-site gym or business center.
Work At Home Needs (Aside From Office Space)
You know that you have to have space from which to work, but there are many other subtle nuances to consider if you've never worked from home. A few of these include:
Reliable Internet. When you work from home, your internet is your most valuable asset. Ideally, you'll have access to fiber optic service, which is much faster than DSL (up to 10 times faster). If you're looking to save money, you can usually bundle your internet and TV, but, be aware that you can only write off a portion of your internet on your taxes. If you have choices, do your research and make sure that you are in an area where you can get maximum speeds and the best coverage.
Quiet. Having a quiet workspace is crucial, even if it is on the same level of your home as your main living areas. Make sure that your office can be closed off and soundproofed, particularly if you have loud neighbors or children and other family members home during working hours.

Boundaries. By boundaries, we don't mean physical boundaries but those that separate your work and home lives. Establishing boundaries with your family is a crucial element of successfully operating a business from home. Make sure that your loved ones know when it's okay to come into your office and when they need to treat it as an entirely separate entity from your home.Career Toolbelt also says you will want to set standards with your employees and clients as well.
The State University of New York explains that small businesses make up 99.8% of all businesses in the state. As such, your home-based endeavor will be one of many that help to bolster your local economy, create jobs, and provide services to your friends and neighbors. While finding the space to work from home is often a challenge, it's a hurdle worth jumping for all of the benefits that it brings you and your community.
Katie Conroy