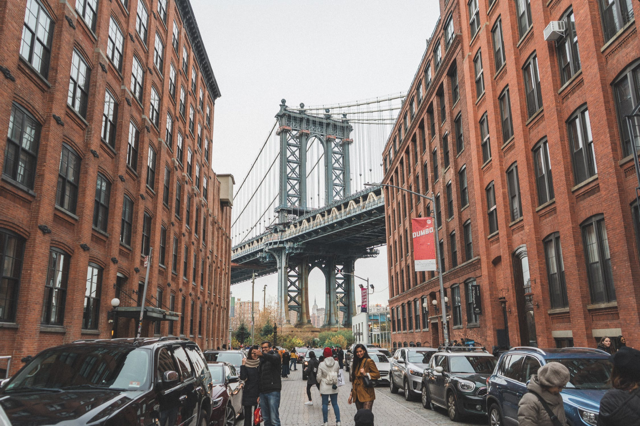 The city that never sleeps offers ample opportunity for businesses of all kinds. Although starting or relocating a business in the city can feel overwhelming, there's a reason why over 8 million people call NYC home. The cost of living can be higher than in smaller towns, but the community and customer base are invaluable and often balance out some of the costs. Below are some additional reasons that New York City is a wonderful location for your business.
Community
This is one of the categories where NYC shines. You should have no problem finding customers, mentors, fellow business owners, and local leaders to connect with. This type of community will help strengthen your business financially while also allowing you to learn, improve, and implement effective business changes at a rapid rate.
Quality of Life
Another category where NYC beats almost every other city is the quality of life. World-class restaurants, entertainment, education, parks, events, and so much more are around every corner. This is one of the main reasons you can feel that trademark buzz in the air when you arrive in the city.
Notable landmarks include:
● Central Park
● Broadway
● The Metropolitan Museum of Art
● The New York Public Library
Education
Narrowing in on education, New York City can be said to encompass an educated and capable workforce. This adds to the quality of the talent pool who will be applying for jobs at your organization. In New York City, more often than not, you can be sure that there are workers seeking employment positions with the specific skills that you are seeking.
Here are a few of New York's best colleges:
● New York University
● Columbia University
● Barnard College
Of course, in today's higher education world, it's never been easier to get that elusive advanced degree thanks to accredited online universities. And the return on the dollar has never been better. Western Governors University, for example, offers online business degrees that generate an ROI that ranges from 202 to 267 percent, depending on the program.
Transportation
New York has excellent https://www.nationalexpresstransit.com/blog/9-benefits-of-public-transportation/ and is highly walkable. Not only will you be able to get around quickly and easily, but your workforce is not as likely to face delays. Affordable, unlimited public transportation cards are available for added convenience. In addition, New York City boasts iconic tax cabs, an ever growing presence of Uber and Lyft drivers, and some of the highest end luxury private driving services in the country. In addition, the city boasts a seemingly endless supply of parking garages, enabling staff to pay for hourly, daily, weekly or monthly parking.
Starting a business in New York is an excellent option for almost any industry. The large population automatically provides a customer base and workforce that fits your needs. With the resources above, you should be able to get started in no time.
Image via Pexels
Author: Tina Martin of Ideaspired