How to Declutter and Depersonalize Your Home on a Budget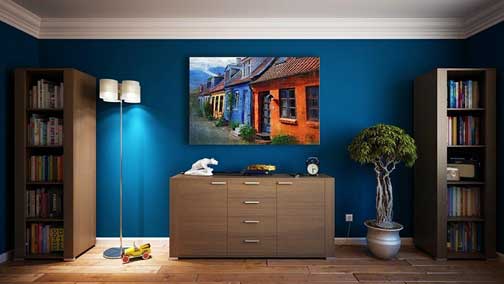 When it is time to prepare your home to present to buyers, there are a few key factors to consider. As a conscientious seller, you want to ensure that you present your home in the best light possible. With proper decluttering and depersonalizing, you give potential buyers the space to explore your property, imagining what it would be like living there.
As you navigate this process, it is helpful to consult with an experienced real estate agent, like those on the team of Watson International. An agent is a valuable asset because they provide an objective view of the home. A real estate agent sees your home through the eyes of an outsider, just as potential buyers will during their visits, and those insights will be invaluable in shaping your decisions. In the meantime, these simple tips will help you get started.
Cut Out Clutter
Before you get into the heavy lifting of moving large pieces of furniture, decorations, and other major items in your property, it is important to eliminate clutter. Work your way throughout the entire home, hitting every closet, hallway, and open area. Your kitchen counters should be clear and spacious. The bedrooms, dining room, and living room should be reduced to the bare minimum.
Anything that you can move out of the home should be, whether you sell or donate these belongings or move them to an offsite storage facility. Anything you'll be keeping in the home should be put into storage bins. You can buy inexpensive decorative bins on discount sites like Overstock (and save even more with digital Overstock coupons and promotions) that add decorative, yet neutral, flair to your living space.
When you rid your property of clutter, you allow buyers to see the property as it truly is. This way, they can imagine how it will look once they move in, and it helps them focus on the house, rather than your belongings. As an added benefit, less clutter makes your moving process that much easier, and you can take the opportunity to get a head start on packing.
Clean as a Whistle
Once you've taken care of your clutter, you should do a thorough cleaning and sanitization of the property, especially during the Covid-19 pandemic. There is no shortage of affordable cleaning services available to you in today's market, or you can DIY the job yourself. Make sure you tend to every nook and cranny, working top to bottom throughout every room of the property.
Giving walls, floors, and other surfaces the attention they need is critical. Also be aware of any particular areas that need specialized attention. For example, carpets often harbor unwanted odors, and even if you DIY the rest of your cleaning, you might want to hire a pro to get them clean and fresh when it is time to show your home.
Get Less Personal
When potential buyers walk through your home, they want to see the home itself, not your decorations, personal items, and keepsakes, however charming they may be.
There are a couple different approaches you can take to depersonalizing your home. First, you can simply eliminate strongly personal items. For those things which still have plenty of life left in them, consider donating them to a local charity, thrift store, or organization. In fact, MyMove notes some organizations will even pick items up for you.
Another option is to box your personal belongings up and stow them elsewhere. Storage facilities offer affordable options for homeowners on the move.
Picture This
High-quality real estate photos give you enormous advantages when you are selling your home. With buyers typically beginning their search online, many sellers opt to hire the services of a professional photographer who specializes in real estate photography. A pro knows how to ensure your home looks appealing, dynamic, and attractive in your listing. Some real estate brokers, such as Watson International, actually cover the cost of Professional Photography when you list properties with them to sell, and oversee the Photo Shoot for you, so hiring a real estate broker as a first step is ideal from the Photography perspective.
When it's time to list your home for sale, take the opportunity to prepare it properly. With the right approach to decluttering, depersonalizing, and staging, you give yourself a much better chance of catching house hunters' attention. Your efforts will be rewarded, and you'll be moving into your next abode in no time.
For all of your real estate needs, including brokerage, property management, and general contracting, contact the experts at Watson International.
Image via Pixabay
Author : Jackie Waters of Hyper-Tidy