How to Make Your Rental Property Stand Out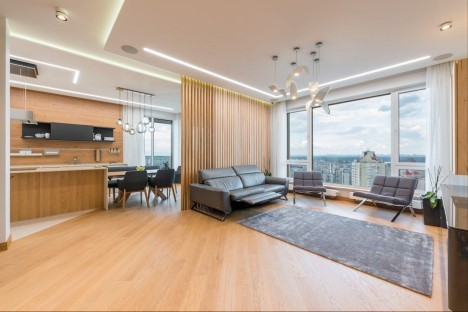 Image: Pexels
If you're an investment property owner, you know that the appeal of your rental will be one of the deciding factors when it comes to maintaining a successful operation. If you take the time to make your rental more appealing, you could have more interested renters and potentially increase your profits.
To help you get the most out of your investment, we put together the following tips to help make your property more attractive to potential tenants:
Invest in Popular Amenities
When people are searching for a place to rent, they want amenities that match their lifestyle and interests. Features like upgraded appliances, washer/dryer hookups, high-tech security systems, etc., can all make a rental property even more desirable. Be sure to research which amenities are popular in the area so that you can offer them to prospective renters.
Modernize Your Property
Property owners should also consider making modern modifications when attempting to create a more appealing rental space. Updating flooring or painting walls with trendy colors and patterns can give properties a fresh new look and feel. Adding storage or additional living spaces can also increase the viability of potential renters who may require extra space for their belongings or family members.
Make It Sparkle
If your investment property is well-maintained but has seen better days, it might be time to give it a thorough deep cleaning. Cleaning carpets, scrubbing floors, and wiping down surfaces can remove dirt and grime that's built up over time. It's important that any deep cleaning is done professionally in order to ensure the best possible results.
Consider Security
Investing in security features for a rental property is a smart decision. Ensuring that the property is well-protected can not only save you time and money in security repairs but also provide peace of mind for both yourself and your tenants. Installing locks, surveillance cameras, and motion-activated lighting are all great ways to ensure the safety of your property. Investing in these features now will pay off greatly in the long run.
Spruce Up Curb Appeal
When it comes to renting out your property, having curb appeal is essential. Not only will it attract potential tenants, but it will also boost the overall value of your property. Start by making sure that any landscaping is neat and tidy and that all of the building's features outside are in good condition. Add a few potted plants or planters to add color and texture for an inviting entrance. Don't forget about making sure pathways, driveways and walkways are clear and unobstructed so
people can easily access the rental property. These small details make a big difference in how your rental property is perceived.
Hire a Property Manager
Another important part of running an investment property is deciding whether hiring a professional property manager would be beneficial for managing
day-to-day operations such as maintenance requests and collecting rent payments on behalf of the owner(s). Depending on the size and scale of your rental business, there could be great cost savings associated with hiring a qualified property manager who can handle these tasks efficiently and effectively without having too much impact on the budget.
Market Your Rental Effectively
In today's digital age, social media has become increasingly important when it comes to marketing rentals successfully online where most potential tenants are looking for their ideal living situations. Utilizing platforms such as Instagram, Facebook, and Twitter while using visually appealing infographics can help draw attention from potential renters who may not have heard about your listing otherwise. When designing infographics, turn to free online tools since this may help you get a better feel for design if you're a novice.
Form an LLC
Forming a limited liability company (LLC) for your rental business is a smart decision. LLCs provide owners with the necessary legal protection from personal liability in the event of any regulatory or contractual issues. In addition, forming an LLC allows you to keep more of your profits and enjoy certain tax benefits that are not available to sole proprietors. Furthermore, filing as an LLC signals to potential tenants that you offer a legitimate service and have taken all the necessary steps to protect their interests when leasing from you.
Through implementing some of these rental property improvements, landlords can make their properties more inviting and attractive to potential tenants. With a little bit of effort, they can make their properties stand out from the crowd and ensure that their units are filled with quality tenants. By following these tips, landlords can give themselves a competitive edge in the rental market and make sure their investments pay off for years to come.
Author: Tina Martin, Ideaspired