Resources for Prep That Every Home Seller Should Have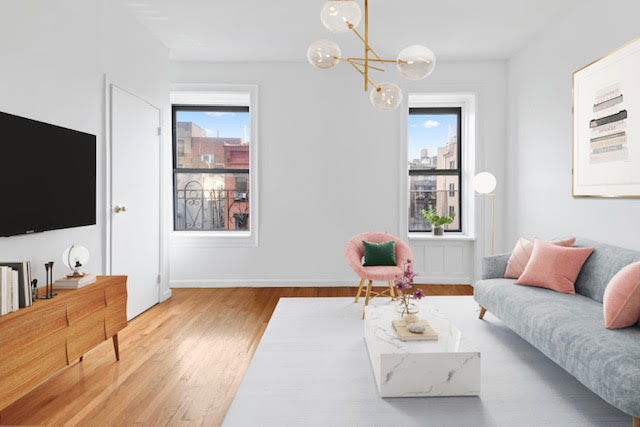 Are you looking to sell your property in the near future? If so, now may be a great time to do so. Although property values in cities are not optimal at this time, those who have properties in suburban areas, shore points, or rural communities are enjoying a sellers market right now. Deciding to sell may be the easy part, but what comes next?
Preparing your home for sale involves much more than hiring an agent and getting it listed. Not only do you have to keep COVID-19 precautions in mind, you also have to look at your home through the eyes of a buyer, especially if you want to maximize your home's sale price.
This resource guide offers a great deal of information about getting your home listing ready.
COVID-19 Considerations
The pandemic hasn't left yet, so it's important to think about how you will deal with people coming and going from your home. Property hunters, appraisers, agents, repairmen, photographers and other professionals are all possible visitors to your home. Attention to germs helps to ensure everyone stays safe during this time.
● Deep clean and disinfect your home.
● Show your home to buyers with a virtual tour to identify out only the most interested parties for in person viewings.
Boost Curb Appeal
This term is most often used when discussing non-urban communities, but the concept can be helpful for homes in all different locations. What buyers see on the exterior of your home will help them decide if they want to see what is inside of your home. Make sure your first impression is a good one with some attention to your curb appeal. Start with a good tidying up, then make improvements as needed.
● If you are selling a house, power wash the exterior of your home. If you are selling an apartment, make sure the front door and surrounding area is clean, mark free, and clear of any extraneous items.
Update and Modernize
You've addressed your curb appeal, now turn a critical eye towards the rest of your home. A little updating can go a long way in making your home stand out from the crowd of properties on the housing market. Catch attention from buyers with the right changes!
Make Repairs
Knowing that they won't need to move in and add a bunch of work to their to-do list will encourage property hunters to look at your home. The more "move-in ready" you can make your home, the better. Tackle all the little things that you have put off repairing, making your home as polished and well-maintained looking as possible.
Get Organized
It's easier for buyers to envision themselves in a tidy space than one that is full of distractions. An organized, uncluttered space makes your home look well-maintained and spacious. Keep in mind, buyers will be looking in every nook and cranny. Make sure your belongings are orderly and organized, even those items not normally on display.
● Get rid of all the stuff you don't want to move; ideas include having a yard sale and donating items to Goodwill.
Prepare for Pictures
Once you have your home generally ready for sale, make some final preparations for your real estate photos. At this point, you want the home to look as good as if the buyer were coming to view it in person.
● Open your window treatments to let in as much natural light as possible.
● Remove all items from surfaces, such as toothbrush holders on sink vanities, family photos on top of dressers, tables or on walls, area rugs on floors, and pet furniture or feeding bowls.
● Do a last minute cleaning and tidying of your entire home, ensuring that personal items are stashed away.
Few homeowners want their property to linger on the market. Chances are, you have a new home or a new adventure awaiting you. Don't get stuck waiting on your home to sell. Think like a buyer and make these simple and effective changes to score a higher bid and a faster sale.
Author: Derek Goodman, Inbizability