Safe Sanctuary: How Security Can Affect Selling Your Home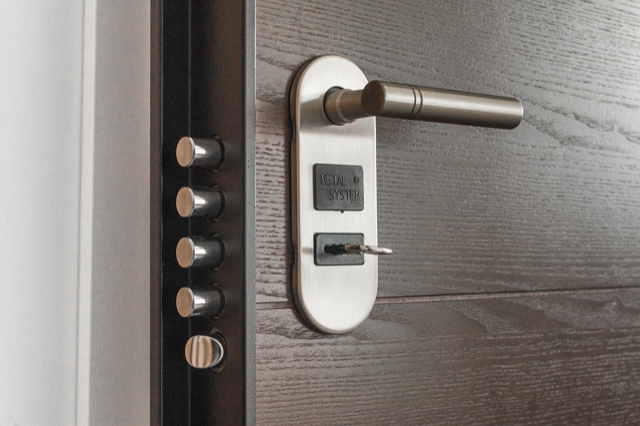 If you're thinking of putting your home on the market but aren't sure what additions are needed to make it competitive, it's time to consider home security — especially if you live in a townhouse or a building that does not offer a full time doorman. A safe and secure property is more than alarms and deadbolts. There are plenty of ways to increase the safety of your domicile beyond traditional monitored services.
Available Smart Tech
One of the ways you can ensure your home's security is through smart technology. No matter how far from home you are, there are devices and apps you can use to monitor your property. Best of all, these extra security measures may give you a higher sale price and a quicker sale overall. It is no surprise that Full Time Doorman buildings generally trade for higher values and in less time than their unstaffed counterparts. Some studies suggest that up to 81 percent of buyers would choose homes with smart tech over houses without it. The options available are numerous, and you can discuss with your broker what most buyers are looking for in your area.
Monitored Security
A staple for single family townhouse safety has always been a monitored security system. The same system is a wise addition for any of your multi-family investment properties, as they can help to protect all of your tenants living on site. Like other safety additions, a monitored system may help to add value to your listing. It's an extra that can attract potential buyers, particularly when they are comparing similar properties. And, fortunately, you have many options to choose from when it comes to monitored systems. Of course, different companies offer various features, so research what your property needs. That might mean one that has several automated features, such as a remote light control or one that dispatches a dedicated security team when you need it.
Lighting Your Property
One of the best ways to keep your property feeling safe is with motion-detecting flood lights. This way, if your family is coming home late, you know light will be instantly available along your walkway, preventing a surprise burglary. The same is true for the tenants in your investment property, especially if the property is located in an area like the "city that never sleeps." You should wisely consider where you decide to place flood lights. You want to install them in frequently used areas such as the front door, but also at the rear and perimeter of your property. So, if someone tries to sneak in through a back door, the bright light will hopefully scare them into leaving the premises. These are good additions, even if you choose other security measures as well.
Fencing and Gates
Adding a tangible perimeter to your property can add a layer of physical security, allowing you and your family — or potential buyers — to feel more secure. The goal isn't to make your house invisible, but to make it physically more difficult to get to. You likely will to choose a tall structure, preferably over eight feet, that has no horizontal bars or panels to provide a foothold. Fences come in endless styles and can even be used to accent your design theme. You may also wish to also hire a contractor to install a driveway security gate in the event you have a property with a driveway. It may be an investment, but the additional protection is priceless, especially to someone thinking of purchasing your property.
Landscaping
Lastly, use your front and rear gardens to your advantage if you have them. If you wish to install an artistic structure, you can opt to use tall beautifully manicured shrubs that look outwardly inviting but will still keep outsiders from having accessibility to the property. These are common accoutrements in locations like the Hamptons or Palm Beach. Keeping trees far from windows may be a wise option to consider. If you feel that an area of your property might be overly vulnerable, such as a blind spot or along the edge of the fence, you can opt to plant some thorny flowers in the region. This security tactic may seem trivial, but every step you take toward securing your property protects whoever may be residing there.
We all want to feel like our properties are safe. Install lighting where appropriate, invest in protective landscaping, and consider what other safeguards are necessary.
Image courtesy of Pixabay
Author: Linda Chase, Ablehire.com