The Art of Moving to Another Country with Children: Choosing a School Without the Ability to Visit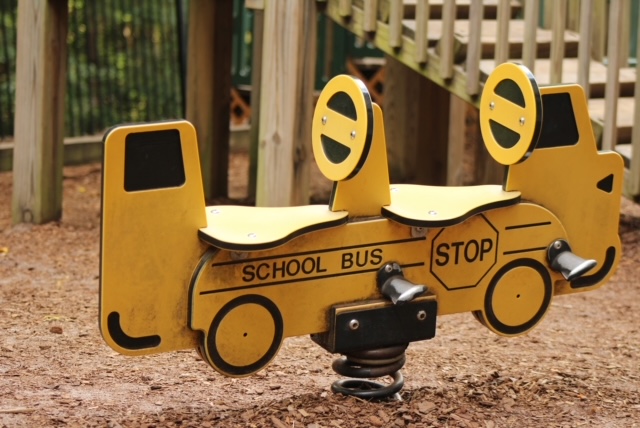 Once you have made the choice to move to another country, you still have a long list of decisions to make. From choosing a moving company to deciding what you want in your new home, you will have a lot of options to weigh. One of the most important options for parents to consider is the selection of schools in their new location. This can be even trickier if you are moving to a state like New York, where the law prohibits real estate brokers from discussing or advising on schools. In many states, you'd be guided by the expertise of a trusted real estate professional to consult about local school information, but in New York, your real estate broker by law won't be permitted to assist in this way.
Deciding where your child will attend without being able to personally visit makes the task even more complicated. Luckily, through careful consideration, research, and phone calls, Trulia points out that you can make the important decision from afar.
Zero In On Potential Schools
To start creating your list of potential schools, there are some important questions to help you determine what is important to you in a school. Do you and your child prefer a traditional or alternative educational style? How important are extracurricular activities, and which ones are most important? What level of contributions (time or money) to the school is your family interested in making? Also, consider schools where your child has thrived and determine what characteristics aided in his or her success. Look for those same characteristics when searching for a school in your new location.
Standardized test scores are important, but they should not be the deciding factor in your choice. In order to get a good picture from afar, you will need to do a little more research. Use Facebook as a tool. Many communities and schools have groups and pages on Facebook where parents can post complaints, questions, compliments, and recommendations about the school.
Check out the school's website, too. You may be able to find newsletters, PTA meeting notes, information on awards and certifications the school and its staff have received, and more. There are also sites that compare schools, such as GreatSchools.org and SchoolDigger.com. You will learn about student/teacher ratios, average numbers of students in each class, test scores and progress, reviews from parents, and more.
Make Contact
Once you have narrowed down your list to a few options, call the schools directly. If possible, arrange to speak with the principal, at least one teacher, and another member of staff, such as the guidance counselor. Inquire about the school's approach to discipline and homework and how the school supports children with any unique academic, social, or developmental needs. Ask how information is shared with parents and what current parent involvement looks like. Also, inquire about the qualifications of teachers, as well as the rates of teacher turnover.
Adjusting to Living Abroad
After selecting the school, you can pretty much hammer down the rest of the details regarding your move. Prepare to have your belongings shipped to your new home, and make sure everything about your new home is ready to go. Additionally, spend time taking care of things that aren't directly related to a move. If you want to stay in touch with loved ones at home, teach them how to use Zoom, or purchase an international calling card.
If a loved one, who lives in the Philippines, for instance, relies on you financially, look into transfer services that will let you send money home without charging you a lot of money in convenience fees. Remitly is one such service that lets you transfer money to places like the Philippines for around $4 (there is zero charge for three- to five-day transfers). All of these little steps add up, so make sure you keep a running checklist of things you need to do before the move.
Moving to another country with children is difficult, and when you have to choose a school without ever setting foot in its doors, it can make the process even tougher. You want to ensure your child's school sets him or her up for success while also ensuring your child is safe at the school and home. Determining your family's needs and wants from a school, carefully researching your options and making phone calls will give you peace of mind in your decision.