Upgrading to a Smart Home is a Smart Investment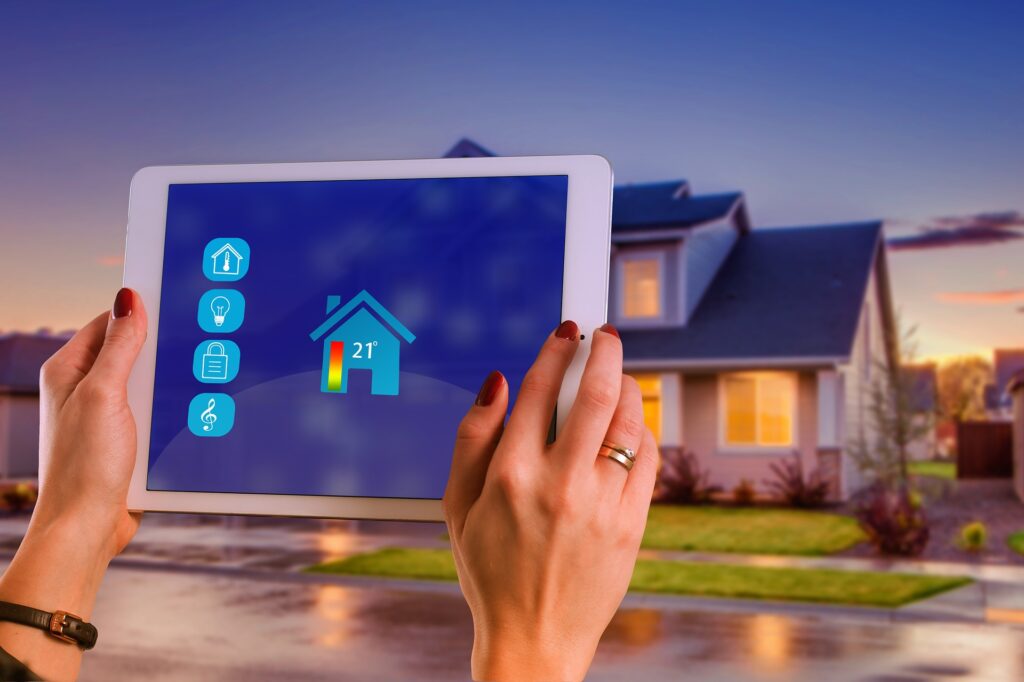 As tech has advanced for commerce and science, its application to home life has followed suit. Smart devices add value to your home and can even make it more appealing to buyers if you plan on putting the property on the market in the future. As the demand for tech-connected homes increases, here are some considerations to automate your home — not only to increase its value on the market but for the convenience it offers.
Convenient Automations for Your Home
There are hundreds, if not thousands of smart gadgets for your home, and finding the right ones that meet your needs may seem overwhelming. If you are new to smart devices, start with a voice-activated speaker like Alexa or a Google-powered device. The convenience of voice-activated search, reminder functions, and on-demand music is a good introduction to smart technology.
As your comfort level increases, you will begin to see the value of other automation for your home. There are surveillance systems that connect to your smartphone and even smart outlets that connect to coffee pots, televisions, lamps, and more. Your home's temperature and comfort can be set and changed by smart thermostats, which are easily programmed, voice-activated, and, as Rolling Stone notes, can save you loads on utility bills.
Why Smart Devices Increase Your Home's Value
Most homebuyers are looking to purchase a home that meets their needs for convenience, security, and comfort. Smart homes offer a range of options that meet all these. Beyond the importance of a security system to protect their loved ones and belongings, a smart home that's fully internet-connected could translate into a home-based office and, if you have school-aged children, can significantly help in their school work. Master Appraisal Services explains this is why smart homes are more marketable and often fetch a higher price tag.
There are other easy changes you can make to your home to increase its appraisal value and make it more appealing to buyers. Like most value-adding improvements, you'll want to keep receipts and documentation of the upgrades you've made to show your investment in the space and justify a higher asking price.
Simple and Smart Changes
As you consider ways to make your home more marketable, make further improvements to up your property's curb appeal, functionality, and aesthetics. Updating windows and doors and repainting rooms will give your home a fresh look — plus, these are all relatively inexpensive repairs.
Further smart home changes you can make include mesh networks to eliminate dead spots in your Wi-Fi and smart lock and heating control options. Making small changes will improve your home's appearance, as well as show buyers how your smart connections make life easier.
Image credit: Pixabay.com
Author: Michael Longsdon, Elderfree